THE STANDARD | $18 per Day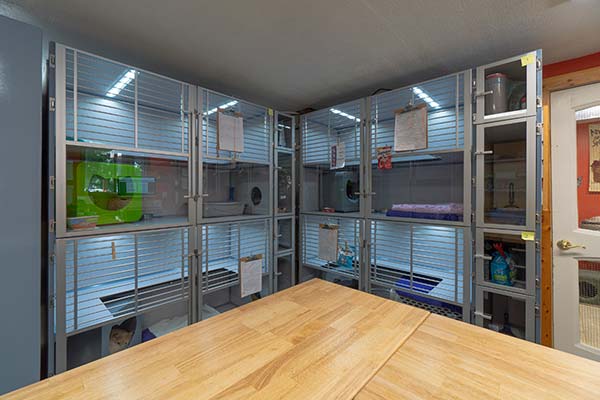 The Standard is a private room for your cat. This private room includes a soft cozy spot for taking cat naps and a clean living space that has separate feeding and litter areas.
6′ long x 2′ deep x 3.25′ high or 4.8' long x 2.5′ deep x 3.25′ high
Best for kittens or small cats and elderly cats
Shelves to encourage movement
Quiet and warm
We dedicate ourselves to your cat's needs, giving personal attention, love and exercise so you can relax on your vacation knowing your pet is in good hands. At Bend Kitty Lodge we believe in going the extra mile to ensure that your feline companions receive the very best care available. And, if your cat is anything like ours, they need attention. We're not talking about a chin scratch from a finger poked through a cage. We mean time spent in their suite, petting, a game of chase, a treat, or a nice brush out. So, we offer you a one of a kind boarding experience for felines – one that meets their needs in every way and an experience that gives you peace of mind.
Call (541) 389-2058 to book your cat's room today!